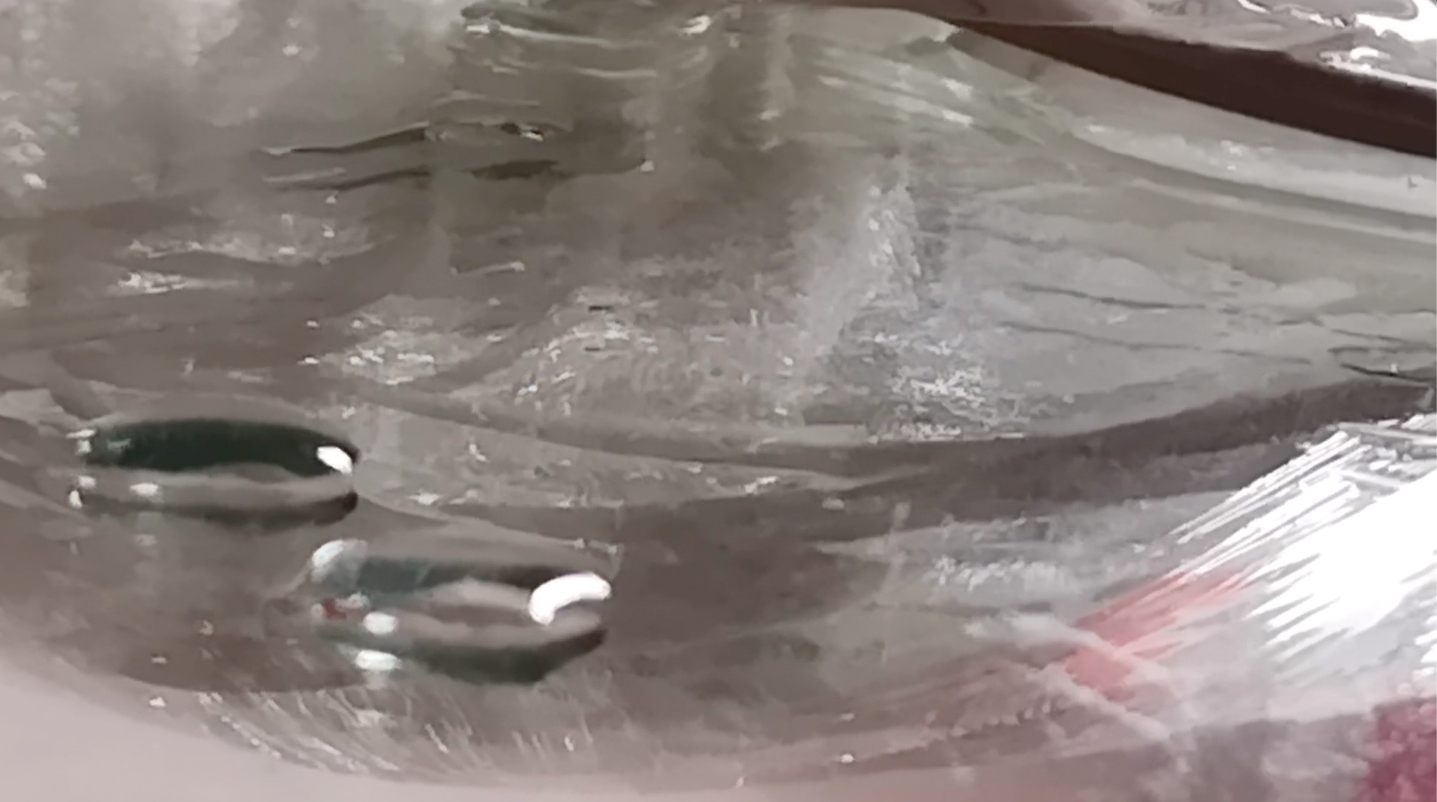 It was late night and she was there, in Caitlyn's kitchen, which was now her kitchen too, thinking about how much she had lost her head to her boss, who slept in the room next to hers. Vi decided it was time to try to sleep, and went back to her brand-new bedroom, hoping to be reached by a dreamless sleep eventually. All of this while Caitlyn was as awake as Vi, having equally tumultuous thoughts. Caitlyn, in turn, had tried to sleep that night, but it had not been easy. The thought of the Piltover enforcer sleeping few rooms away from hers, in her low-cut pyjamas, which left very little to the imagination, did not help her to sleep.
Caitlyn wanted to prove to herself that it was all right, that she had done the right thing in asking Vi to go and live with her. But now she was not so sure anymore. Caitlyn was afraid to jeopardize their friendship during their cohabitation, since she was so used to live alone that she did not know how to manage such new situation. She mentally repeated to herself that it was really happening: Vi was living under her same roof. Vi, the woman who she adored to the point of allowing her to live in her own house, in her own little den, in the only environment where Caitlyn felt free to be herself.
Vi, the woman who made Caitlyn realized that her own private space was not private anymore. Caitlyn always wanted to know more about her beautiful, crazy Vi and have her close. Vi, who had won the hearts of so many agents in the department without even noticing it. Caitlyn got out of bed to go to the kitchen and drink a glass of water.
On tiptoe, the woman opened the door and headed for her small kitchen. Strangely the light was on. Vi had preceded her. The pink headed woman was not asleep as well. What was Vi supposed to do after all? Her first night in a new house, and not just a new, random house Caitlyn decided to remain hidden in the dark watching the Enforcer's movements.
She looked at Vi's right profile as the unaware girl kept drinking her glass of water. Caitlyn had never seen Vi in her panties and undershirt. Vi had the perfect body.
A body shaped by years of a difficult and hard life, years of who knows what dangers and adventures. Vi was a huge mystery for Caitlyn. A book to browse. A body marked by so many scars, all with a story that the Sheriff wanted to discover. Caitlyn silently observed the Enforcer for a long time. Vi's tonic legs and strong arms were bare.
Her light skin appeared even clearer under the kitchen artificial light. Vi's he breasts were full and soft, covered only by the undershirt. Caitlyn realized that her body was betraying her, inescapably admitting what she did not want to admit. That Vi, her right-hand woman and now her housemate, physically excited her. Caitlyn wanted her badly. And not just in that moment. The logical area of Caitlyn's brain had taken a long time to understand the meaning of that burning sensation, the reason of her daydreaming about her colleague, and still found it hard to admit it to herself.
But her animal side was winning on her logical side, and she could not deny it anymore: she was attracted to Vi. But it was not only about physical attraction, it was also emotional attraction. Spiritual attraction even. Was she in love? Perhaps her carnal desire for Vi came later because Vi was a woman. But love, no. Love had come as an unexpected slap the week the two had spent together in the hospital. The fear of losing Vi that day at the hospital was still unbearable.
Caitlyn did not want to remember. The Sheriff pushed the memories away to look back at Vi, who was pouring more water.
Customer Rating
God if that woman excited her. The simple thought of touching Vi literally made Caitlyn's body boil. But she could not allow herself to keep thinking about Vi like that. She felt ashamed and decided it was time to go back to her bedroom.
She and he
There was no need to keep acting like a spy in her own house. It was not bringing her anywhere but making her feel hopeless and stupid. Bedtime, again. It was too late for a very cold shower, even if it was much needed. Vi's new house was a happy place, and everything proceeded beautifully since her move in. The Sheriff was evidently happy to live together, and Vi eventually accepted that after all a cohabitation was possible and easier than expected. Caitlyn opened herself to Vi a bit more every day, becoming the chattiest version of herself.
Their friendship was strong and solid. Almost intimate. Vi stopped feeling out of place soon after their first meals together, and the house seems to be the perfect place: big enough to give them enough privacy when needed, small enough to make them feel closer to each other. One Saturday night the two women found themselves at home together, both free from any sort of social appointment, and happy to be able to devote time to each other.
Dancing On Glass (Fancytales Regency Romance Series Book 3).
No walk in the park.
God Said It and Bang! It Happened: The UnBelievable Explanation of Creation?
After a brief consultation Vi started to cook for both, while Caitlyn chose a film. The complicity of a glass of wine, and the mutual physical attraction led the two women to curl up on the couch under the same blanket. Both faking quietness and interested in the movie. Caitlyn felt the desire to kiss Vi more and more urgently. Vi, in turn, was inebriated by the scent of Caitlyn, but she was much more used to drink alcohol, so she continued to behave as if nothing was happening.
Eventually Caitlyn decided to break the silence. She stopped looking at the screen and, while turning her head towards Vi's she said: "Vi, can I ask you a private question? The question caught Vi unprepared. The woman moved away from the Sheriff just enough to look Caitlyn in the eyes, then answered her.
After few different experiences I would say yes, I only like women. Why are you asking Cait? Because she wanted to make sure that all the odds were in her favour. I mean, it is more than one year that we work together, and you have never ever dated anyone, even if half of the department want to go out with you. But I did not want to assume anything. So, I was thinking that either you don't like the idea of dating a colleague or you are simply not attracted by men.
You know, when we started working together you told me that you like women, but you never describe yourself as a gay woman, so it was kind of a mystery to me. You are a mystery to me Vi. I don't really know much about you, even if we live together now. And even if you are one of the most important people in my life. You positively changed everything. My life is happier and funnier now. My job is less stressful, and I can share the burden of all my responsibilities with you.
You help me, protect me, make me laugh, and you saved my life. Don't forget that if it wasn't for you I was going to be worm food by now. You literally got a bullet to save me. You saved my life, and I will never manage to thank you for that Vi. It is not something people normally do, you know? I own you so much.
You saved me much earlier than I did. You rescued me from a dangerous, lawless life, you gave me a job, a paycheck, you offered me your friendship, your solidarity, your kindness. I had nothing, I was nothing. I used to live in fear, in hunger, I used to be scared by my own shadow sometimes. And now I have everything, I have a job, a house, a special person to rely on. If something happens to you I will hate myself forever. I will get all the bullets I have to get to make sure that you will stay safe Cait.
You are the world to me, and this time I am not joking. You are not the only one who don't want to lose her partner. Also, you deserve everything that you have. I just gave you the opportunity and observed you. You demonstrated to me and to Piltover that you have a big heart, a lot of courage and that you care about us.
Vi, promise me that you will always take care of yourself and you will never put yourself in danger because of this job. I did not want you to be my partner to have a personal body guard, you are my equal and your life is valuable and important. Also, egotistically speaking, I can't even think about the idea of losing you, imagine coping with it. Promise me that you will never leave my side, but you will also do your best to stay safe. I know I am repeating myself, but you really mean the world to me. By now, I can't literally live without you.
Do you understand what I am saying? The Sheriff couldn't do anything to prevent herself from asking. She felt that that was the right moment, and that she was not going to waste the occasion. But after this conversation there is no coming back, whatever you answer is. Vi, at first, barely realized what was happening, but then decided that she needed to be a bit more proactive, because Caitlyn was obviously sending her positive messages.
The Sheriff felt the impellent need to speak again: "Are there any chances that if I kiss you won't reject me? The Piltover Enforcer caressed Caitlyn's face and gently kissed her. Caitlyn kissed her back with much more enthusiasm. After a very long waiting for that moment to come, it felt like an electric shock. Months and month craving for that kiss made that moment even more special. It was a short kiss, but it was magical. Vi felt as if electric energy was burning her body, while Caitlyn thought that she was going to melt.
I like one woman, silly goose, I like you.
A Stunning, Change Of Pace, Soft Romance Short Story!
And now shut up Enforcer, just kiss me. I don't think I can wait anymore. The sexual tension was palpable. Caitlyn shifted her legs onto the couch and quickly encircled Vi's perfect body. Vi's trepidation was obvious, and it made her feel out of control. She kept kissing Caitlyn and pulled them close. Then, she began to kiss Caitlyn's neck, cheeks, ears, shoulder blades, and then her lips again.
Caitlyn enjoyed it for a long time, but then she realized that she did not want to spend the whole night on the couch, with the windows of her apartment wide open. Let me get up, I have to close the curtains. This is not supposed to be a spectacle for our neighbours. You are only mine to enjoy. The sheriff ran to the windows and closed them and the curtains. Then she went back to the sofa and took Vi by the hand to led her to her bedroom. Vi started kissing Caitlyn again, closed the door and then pinned her against the wall. Vi's hot kisses covered the sheriff's neck and shoulder blades.
Caitlyn felt more excited than ever. Then, with her hands, she untied the bow of Vi's shorts, and pulled them down and did the same with her own shorts. The two women kept kissing until when Vi pushed Caitlyn on her bed. The Enforcer took off her undershirt and waited for Caitlyn to do the same with hers. The hot kisses continued to cover Caitlyn's body, but Vi didn't seem willing to keep undressing her. So, Caitlyn grabbed Vi's hand and put it on her underwear.
Her hands roamed over her body, cupping her breasts. Hell, it pierced his heart. Caitlyn sighed. Just play. Alex nodded. Pulling back the covers, he looked up and down the line of her body. Eyeing her in just the blue and purple nightie and boy short panties made his mouth water. Leaning into her, their lips touched. Softly at first, then he applied more pressure, deepening the kiss. Caitlyn opened her mouth receptively, sliding her arms beneath his body while she shifted her weight for comfort.
Hints of cinnamon from her teas earlier lingered on his tongue. He quickly slid his tongue into her mouth to explore each and every fold of her. She opened her mouth wider for him, giving him easier access. Her hands wrapped around his neck, fingers tangling in his hair.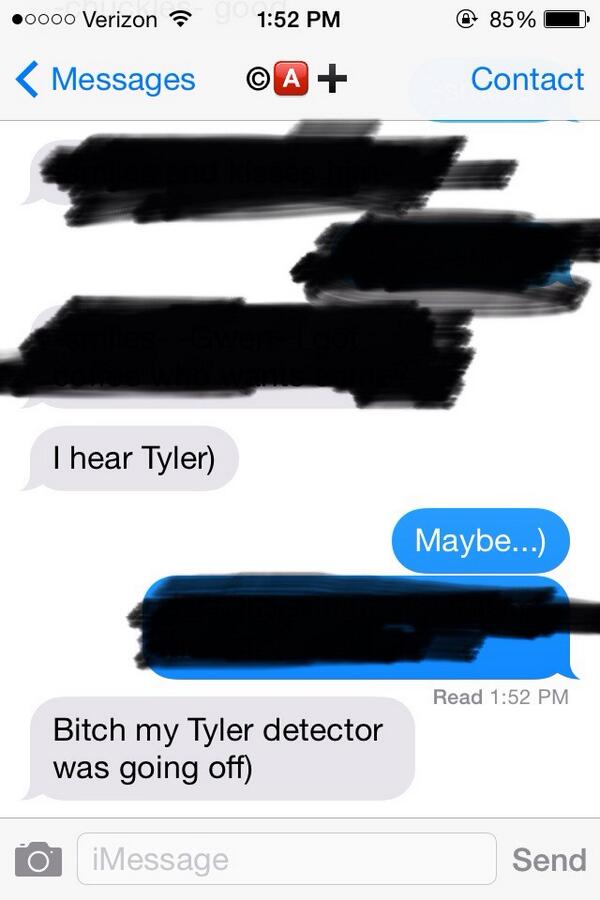 She gave him a light tug and laughed when he nipped her chin. Alex worked his way down her body, kissing and licking her neck. She moved beneath him, straightening her legs. Positioning himself over her, he looked down at her body. Nimble fingers went to the buttons on the nightie, undoing them one at a time while exposing flesh. Nails dragged lightly down his back.
Diandra Reviews Categories
Alex arched into her, pressing his body into hers while his cock throbbed harder. Undoing another button exposed firm round breasts. Laving at one nipple, Alex pulled the tight bud into his mouth and began suckling her. Caitlyn pressed her body against his even more. Her skin was warm despite the shivers that ran through her from exposure to the cold air.
And it did until he felt her pull away from him. That gesture woke him. But now he intended to keep her much warmer than he had earlier.
Barry And Kara Sing "Super Friends" The Flash S03E17 HD
Dragging his tongue from one breast to the valley and back under the other breast made her giggle. He looked over her mounds and smiled.
More Sexy Music: Caressing Caitlyn's theme | Erotic Romance by Sascha Illyvich
Boris says owners of heavily-polluting diesel cars should get Government cash to switch to cleaner Prince Harry is 'behind ban on revealing Archie's godparents', claim sources…as its revealed royal loophole Harry and Meghan won't let you in - so we will! Palace aides face an uphill battle to avoid 'diary clashes' between William, Kate, Harry and Meghan to Too cruel?
But as he dies Women aged over 40 'can safely go 10 YEARS between cervical screenings' with soon-to-be rolled out smear Coco Gauff was left 'screaming' after Beyonce's mum posted about her Wimbledon fairytale on Instagram as Poor service! Wimbledon caterers forced to give customers more chips after they complained of 'measly' Wimbledon Game, set and ACT!
Geri Horner puts on a dramatic display complete with OTT laughs and It's all corking off! Wimbledon umpire warns fans about popping open their Champagne bottle after cork Acing motherhood! Serena Williams enjoys time with her daughter Olympia at Wimbledon after practice session Ad Feature Searching for a picture perfect place to stay this summer? Here's 5 gorgeous getaways in the UK and they'll Don't waste time in the supermarket when you could be in the sunshine Revealed: Air rage passenger 'who sparked hijack panic on Jet2 flight by screaming I'm going to kill Wedding photography company slams social media 'influencer' publicist after she asked them to take pictures Competition watchdog probes Amazon's multi-million pound investment deal with Deliveroo amid fears it could CARESSING CAITLYN CARESSING CAITLYN CARESSING CAITLYN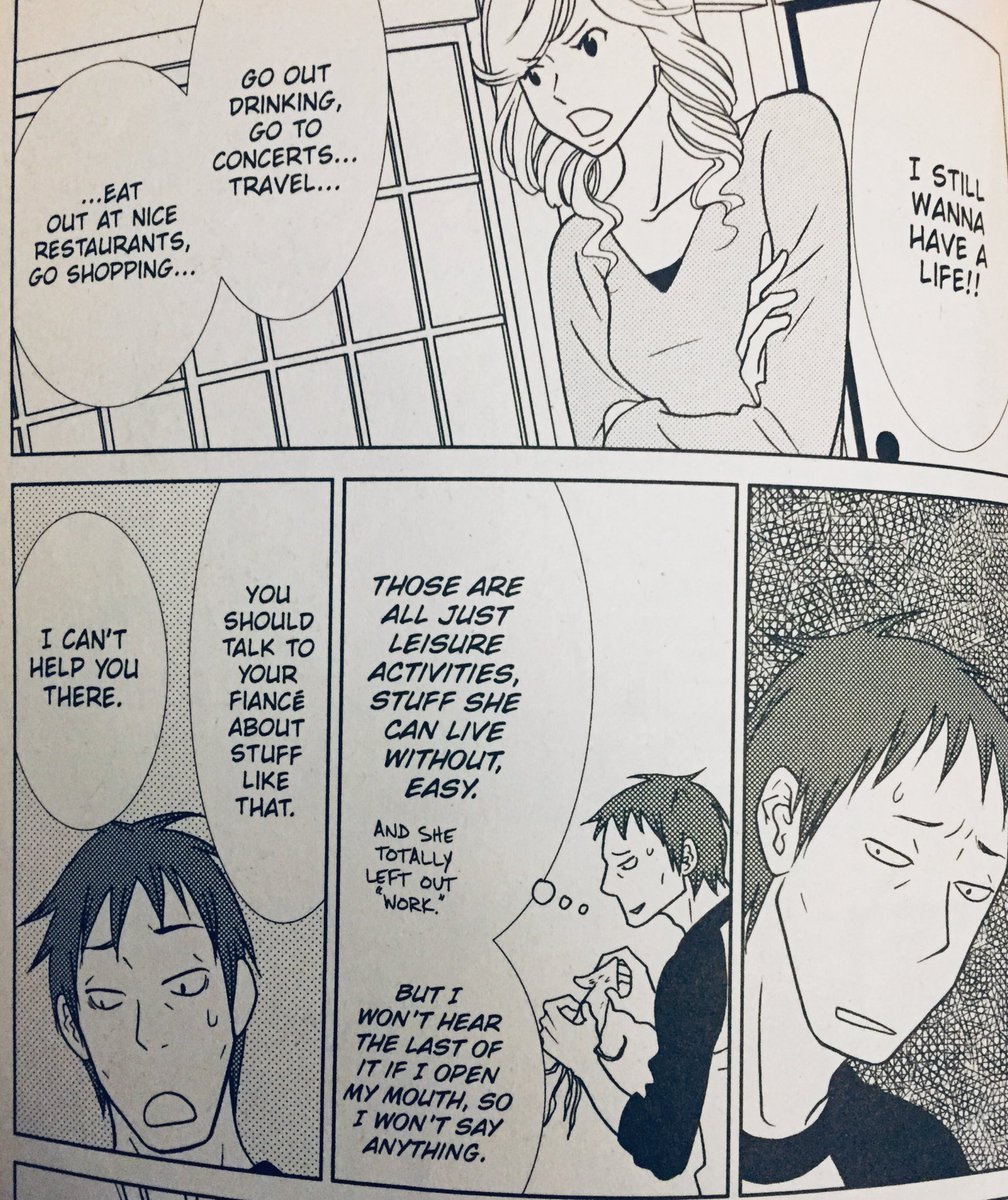 CARESSING CAITLYN
CARESSING CAITLYN
CARESSING CAITLYN
---
Copyright 2019 - All Right Reserved
---